sony vaio laptops, toshiba laptops, hp laptops, dell laptops, panasonic laptops, acer laptops, fujitsu laptops at laptopspecialist.com

Home -

Repair

-

Contact Us
---
Corporate Accounts Welcome: Arizona Laptop Repair Specialist in ARIZONA


Comptia A+ Certified Technicians



Laptopspecialist.com provides a directory of dealers and technicians who are specializes in:
sony vaio laptops, satellite toshiba laptop, hp pavilion laptops, dell laptops, panasonic laptops, acer laptops, fujitsu laptops, dell inspiron laptops, lenovo laptops, samsung laptops, and many more laptop specialist, sales repair, upgrade,






| | | | |
| --- | --- | --- | --- |
| MV Computer Help | Tucson | 520-305-4707 | |
| Pelstar Computer Repair | Tucson | 520-323-7775 | |
| Tucson Computer Repair Service | Tucson | 520-991-9584 | |
| Triumph Computer Solutions | Tucson | 520-304-9169 | |
| Computer Experts | Tucson | 520-320-5000 | |
| Datadrive | Tucson | 520-622-4050 | |
| Arizona Computer Guru | Tucson | 520-304-8300 | |
| Carefree Computer Services | Tucson | 520-744-8844 | |
| Abacus Computer Service | Tucson | 520-971-2105 | |
| Acacia It | Tucson | 520-751-0888 | |
| Computer Buddy | Tucson | 520-299-0133 | |
| TCR Solutions | Tucson | 520-574-1935 | |
| Electronic City | Tucson | 520-622-1173 | |
| Bluechip Computers | Tucson | 520-514-1024 | |
| Law 2000 | Tucson | 520-219-6807 | |
| STAT Computer Services | Tucson | 520-615-3390 | |
| World Computer | Tucson | 520-327-2881 | |
| Western Communications | Tucson | 520-298-7434 | |
| Tucson Computer Service | Tucson | 520-551-8452 | |
| Technical Data Systems | Tucson | 520-790-8844 | |
| SPSI | Phoenix | 602-688-7960 | |




Welcome to www.laptopspecialist.com

; our goal is to provide you with courteous, expedient professionals of the highest caliber to repair, service and up-grade your laptop and computers.
Arizona Computer shops serving the Arizona community are specialized in PC and laptop computer repair and provide Reliable products / services you need in your Arizona Area.
We take pride in providing a high-quality, high value repair service providers, who guarantee for labor and replacement parts.
Our listed dealers provide a comprehensive diagnosis and repair coverage of notebook or laptop repair problems ranging from overheating, DC in jack or power jack repairs, laptop LCD replacement, inverter, display assemblies to system board, CD-ROM, CD-RW, DVD and keyboard replacements to CPU and hard drive replacements.

Find Arizona and nationwide Full-Service Centers, Technicians and Shops located in Arizona, for Toshiba, IBM, Sony, Acer, Dell, Samsung, Mac, Lenovo and HP laptop repairs and notebook repairs.
Contact listed laptop repair service stores in Arizona, Ask for A+ certified and manufacturer certified technicians who receive regular service updates and updated diagnosis procedures and training materials from the manufacturers of laptops / notebooks and computers.
If you have any questions or would like to speak with a Arizona Computers representative regarding our products services, please e-mail or call the Arizona number. Laptop computer repair and service providers will help you to ensure that your laptop / notebook / computer are operating properly with minimal investment of time and cost from you.

Is your laptop or notebook still under warranty by the manufacturer?
Ask authorized service and warranty repair centers to repair in-warranty laptops or notebooks.
Authorized service and warranty repair centers and factory trained and certified technicians can repair virtually any model for Toshiba, IBM, HP, Compaq, Apple, and Sony.
Arizona laptop repair service provides a full-service alternative if you are unsure about the correct diagnosis or the proper replacement parts and/or repair and installation procedures. Listed dealers or technicians performs both in-warranty and out-of-warranty repairs, and may provide a wide range of replacement part options depending on the age of your computer and your preference, It may include used, refurbished and factory direct replacement parts.
The friendly and professional staffs are ready to answer any questions you may have about laptop and computer repair services At Arizona Computers.

Whether you need In-house or On-site service, a new computer or just an upgrade, browse our Web site for more information about Arizona Computers and laptop services.

Are you looking for accessory for your laptop or add an option?
Arizona dealer offer a wide selection of original parts and equipment options and are able to provide services for Toshiba, IBM, Sony, Acer, Dell, Samsung, Mac, Lenovo and HP laptops. Parts and services may include:

-AC Adapters
-Batteries
-CD-R/CD-RW Drives
-DVD Drives
-Hinges
-Hard Drives
-Keyboards
-Memory
-Touch Pads
-Mouse Pointer
-Fans
-Data Back-Up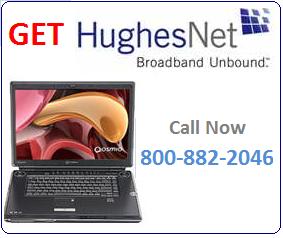 Arizona Computer Repair | Laptop Repair | Data Recovery
Find Arizona Laptop Computer Repair Businesses in Arizona at www.laptopspecialist.com, a nationwide directory of Arizona laptop repair shops, computer repair shops, network administrators, PC specialists, Apple Mac specialist, iPad repair specialist, laptop repair shops and more. Find tech support service for all major computer brands in all major cities and metro of Arizona .
Find out how to repair laptop or ask one of our listed partners for help. Data Recovery: No matter what kind of data you have it may get lost by Hard Drive problem. Recovering Data, Documents, Pictures, Video files are done fast and inexpensive by LaptopSpecialist.com. DC Jack Repair: DC Jack broken, doesn't fit or feels loose? Most laptops have these problems after a while because of war and tear or maybe bad inserting and cable tangling. The solution is repair or replacement of parts by LaptopSpecialist.com. Inverter Problem: What is Inverter? Inverter controls the power to backlights of laptop. A defective converter will cause fainted image and flickering on screen. If that happens solution is LaptopSpecialist.com. LCD Replacement / Backlight: Black Screen, Faded Screen, Cracked Screen, Flickering images are all problems which can be repaired by LaptopSpecialist.com. Laptop Keyboard Repair and Replacement: Keyboard Malfunction, Broken Keys, Loose Keys, Water/Coffee Spill or missing Keys can be repaired by certified technicians of LaptopSpecialist.com. Motherboard Repair: Hard ware problems like Keyboard, Touchpad, USB Audio, Video can be caused by motherboard malfunction, repair or replacing it by LaptopSpecialist.com is the solution. Overheating: Overheating is caused by defective cooling system or bad fan. It may damage motherboard and other sensitive parts and also Laptops shot down because of it. Solution is LaptopSpecialist.com. Spyware, Virus& Pop-Up Removal: Make your laptop free of viruses and pop-ups, get rid of spywares and protect your data and personal information with LaptopSpecialist.com. Touchpad Replacement: Freezing causes frustration, cursor control and skipping problems are solved by LaptopSpecialist.com.
You can count on www.laptopspecialist.com to provide you with dealers who can repair your laptop at low prices. Laptop Specialist is a nationwide directory of Arizona laptop computer repair shops. Computer repair business owners, independent computer technicians and third-party computer service providers can submit their business listings.
Laptopspecialist.com provides:
sony vaio laptops, satellite toshiba laptop, hp pavilion laptops, dell laptops, panasonic laptops, acer laptops, fujitsu laptops, dell inspiron laptops, laptop specialist, repair, upgrade, toughbook, Sales & Repair
Aguila
85320 Ajo
85321 Alpine
85920 Amado
85645 Apache Junction
85217, 85218, 85219, 85220, 85278
Arivaca
85601 Arizona City
85223 Arlington
85322 Ash Fork
86320 Avondale
85323, 85392
B
Bagdad
86321 Bapchule
85221 Bellemont
86015 Benson
85602 Bisbee
85603
Black Canyon City
85324 Blue
85922 Blue Gap
86520 Bouse
85325 Bowie
85605
Buckeye
85396, 85326 Bullhead City
86429, 86430, 86439, 86442 Bylas
85530
C
Cameron
86020 Camp Verde
86322 Carefree
85377 Casa Grande
85293, 85294, 85222, 85230 Cashion
85329
Catalina
85738 Cave Creek
85331, 85327 Central
85531 Chambers
86502
Chandler
85286, 85224, 85225, 85226, 85248, 85249, 85244, 85246
Chandler Heights
85227 Chinle
86503 Chino Valley
86323 Chloride
86431 Cibecue
85911
Cibola
85328 Clarkdale
86324 Clay Springs
85923 Claypool
85532 Clifton
85533
Cochise
85606 Colorado City
86021 Concho
85924 Congress
85332 Coolidge
85228
Cornville
86325 Cortaro
85652 Cottonwood
86326 Crown King
86343
D
Dateland
85333 Dennehotso
86535 Dewey
86327 Dolan Springs
86441 Douglas
85655, 85607, 85608
Dragoon
85609 Duncan
85534
E
Eagar
85925 Eden
85535 Ehrenberg
85334 El Mirage
85335 Elfrida
85610
Elgin
85611 Eloy
85231
F
Flagstaff
86001, 86002, 86003, 86004, 86011 Florence
85232, 85279 Forest Lakes
85931 Fort Apache
85926 Fort Defiance
86504
Fort Huachuca
85670, 85613 Fort McDowell
85264 Fort Mohave
86426, 86427 Fort Thomas
85536 Fountain Hills
85268, 85269
Fredonia
86022
G
Gadsden
85336 Ganado
86505 Gila Bend
85337
Gilbert
85295, 85296, 85297, 85298, 85299, 85233, 85234
Glendale
85301, 85302, 85303, 85304, 85305, 85306, 85307, 85308, 85310, 85311, 85312, 85313, 85318
Glendale Luke AFB
85309 Globe
85501, 85502 Golden Valley
86413 Goodyear
85395, 85338 Grand Canyon
86023
Gray Mountain
86016 Green Valley
85614, 85622 Greer
85927
H
Hackberry
86411 Happy Jack
86024 Hayden
85235 Heber
85928 Hereford
85615
Higley
85236 Holbrook
86025 Hotevilla
86030 Houck
86506 Huachuca City
85616
Hualapai
86412 Humboldt
86329
I
Indian Wells
86031 Iron Springs
86330
J
Jerome
86331 Joseph City
86032
K
Kaibeto
86053 Kayenta
86033 Keams Canyon
86034 Kearny
85237 Kingman
86409, 86401, 86402
Kirkland
86332 Kykotsmovi Village
86039
L
Lake Havasu City
86403, 86404, 86405, 86406 Lake Montezuma
86342 Lakeside
85929 Laveen
85339 Leupp
86035
Litchfield Park
85340 Littlefield
86432 Lukachukai
86507 Lukeville
85341 Lupton
86508
M
Mammoth
85618 Many Farms
86538 Marana
85658, 85653 Marble Canyon
86036 Maricopa
85238, 85239
Mayer
86333 Mc Neal
85617 McNary
85930 Meadview
86444
Mesa
85274, 85275, 85277, 85201, 85202, 85203, 85204, 85205, 85206, 85207, 85208, 85209, 85210, 85211, 85212, 85213, 85214, 85215, 85216
Miami
85539 Mohave Valley
86440, 86446 Morenci
85540 Mormon Lake
86038 Morristown
85342
Mount Lemmon
85619 Munds Park
86017
N
Naco
85620 Nazlini
86540 New River
85087 Nogales
85621, 85628, 85662 North Rim
86052
Nutrioso
85932
O
Oatman
86433 Oracle
85623 Overgaard
85933
P
Page
86040 Palo Verde
85343 Paradise Valley
85253 Parker
85344 Parks
86018
Patagonia
85624 Paulden
86334 Payson
85547, 85541 Peach Springs
86434 Pearce
85625
Peoria
85380, 85381, 85382, 85383, 85385, 85345 Peridot
85542 Petrified Forest Natl Pk
86028
Phoenix
85098, 85099, 85001, 85002, 85003, 85004, 85005, 85006, 85007, 85008, 85009, 85010, 85011, 85012, 85013, 85014, 85015, 85016, 85017, 85018, 85019, 85020, 85021, 85022, 85023, 85024, 85025, 85026, 85027, 85028, 85029, 85030, 85031, 85032, 85033, 85034, 85035, 85036, 85037, 85038, 85039, 85040, 85041, 85042, 85043, 85044, 85045, 85046, 85048, 85050, 85051, 85053, 85054, 85055, 85060, 85061, 85062, 85063, 85064, 85065, 85066, 85067, 85068, 85069, 85070, 85071, 85072, 85073, 85074, 85075, 85076, 85077, 85078, 85079, 85080, 85082, 85083, 85085, 85086
Picacho
85241 Pima
85543 Pine
85544 Pinedale
85934 Pinetop
85935
Pinon
86510 Pirtleville
85626 Polacca
86042 Pomerene
85627 Poston
85371
Prescott
86301, 86302, 86303, 86304, 86305, 86313 Prescott Valley
86314, 86312
Q
Quartzsite
85359, 85346 Queen Creek
85242, 85243, 85240
R
Red Rock
85245 Red Valley
86544 Rillito
85654 Rimrock
86335 Rio Rico
85648
Rio Verde
85263 Rock Point
86545 Roll
85347 Roosevelt
85545 Round Rock
86547
S
Sacaton
85247 Safford
85546, 85548 Sahuarita
85629 Saint David
85630 Saint Johns
85936
Saint Michaels
86511 Salome
85348 San Carlos
85550 San Luis
85349 San Manuel
85631
San Simon
85632 Sanders
86512 Sasabe
85633
Scottsdale
85266, 85267, 85254, 85255, 85256, 85257, 85258, 85259, 85260, 85261, 85262, 85271, 85250, 85251, 85252
Second Mesa
86043 Sedona
86336, 86339, 86340, 86341, 86351 Seligman
86337 Sells
85634 Shonto
86054
Show Low
85901, 85902 Sierra Vista
85671, 85635, 85636, 85650 Skull Valley
86338 Snowflake
85937 Solomon
85551
Somerton
85350 Sonoita
85637 Springerville
85938 Stanfield
85272 Sun City
85351, 85372, 85373
Sun City West
85375, 85376 Sun Valley
86029 Supai
86435 Superior
85273 Surprise
85378, 85379, 85387, 85388, 85374
T
Tacna
85352 Taylor
85939 Teec Nos Pos
86514
Tempe
85287, 85289, 85280, 85281, 85282, 85283, 85284, 85285
Temple Bar Marina
86443 Thatcher
85552 Tolleson
85353 Tombstone
85638 Tonalea
86044
Tonopah
85354 Tonto Basin
85553 Topawa
85639 Topock
86436 Tortilla Flat
85290
Tsaile
86556 Tuba City
86045 Tubac
85646
Tucson
85701, 85702, 85703, 85704, 85705, 85706, 85707, 85708, 85709, 85710, 85711, 85712, 85713, 85714, 85715, 85716, 85717, 85718, 85719, 85720, 85721, 85722, 85723, 85724, 85725, 85726, 85728, 85730, 85731, 85732, 85733, 85734, 85735, 85736, 85737, 85739, 85740, 85741, 85742, 85743, 85744, 85745, 85746, 85747, 85748, 85749, 85750, 85751, 85752, 85754, 85755, 85757, 85775, 85777
Tumacacori
85640
V
Vail
85641 Valentine
86437 Valley Farms
85291 Vernon
85940
W
Waddell
85355 Wellton
85356 Wenden
85357 White Mountain Lake
85912 Whiteriver
85941
Wickenburg
85358, 85390 Wikieup
85360 Willcox
85643, 85644 Williams
86046 Willow Beach
86445
Window Rock
86515 Winkelman
85292 Winslow
86047 Wittmann
85361 Woodruff
85942
Y
Yarnell
85362 Young
85554 Youngtown
85363 Yucca
86438 Yuma
85364, 85365, 85366, 85367, 85369
Tags: arizona laptop repair, arizona computer repair, arizona apple repair, arizona mac repair, arizona data recovery, arizona computer networking, arizona computer security, arizona computer service, computer repair arizona , computer rental arizona, arizona computer repair centers, arizona windows repair, arizona pc repair, arizona computer repair service, arizona computer service, arizona computer services, arizona free computer repair, arizona computer repair services, arizona computer recycling, arizona computer desk, arizona computer repair services, arizona laptop computer repair, arizona laptop repair, arizona laptop dc jack repair, arizona laptop jack repair, arizona laptop power repair, arizona broken laptop screen, arizona dell computer repair, arizona laptop motherboard repair, arizona laptop computer repair, arizona laptop screen, arizona repair laptop screen, arizona screen repair, arizona repair hp laptop, arizona hp repair, arizona hp laptop, arizona dell laptop repair, arizona dell laptop, arizona windows 7 repair, arizona laptop reviews, arizona laptop lcd screen, arizona startup repair, arizona toshiba laptop support, arizona computer screen repair, arizona laptop screen replacement, arizona laptop screen repair, arizona toshiba laptop repair, arizona dell laptop repair, arizona acer laptop repairarizona, arizona hp laptop repair, arizona sony laptop repair, arizona panasonic laptop repair, arizona fujitsu laptop repair, arizona samsung laptop repair, arizona gateway laptop repair, arizona mac laptop repair, arizona apple laptop repair, arizona Lenovo laptop repair, arizona laptop repair shops, arizona laptop for repair, arizona notebook parts, arizona netbook repair, arizona ipad repair

, Arizona apple repair, Arizona laptop repair, computer repair Arizona , Arizona data recovery, Arizona computer networking, Arizona computer security, Arizona computer service, computer repair Arizona , computer rental Arizona
www.americandigitals.com
www.americandigitalsatellite.com
www.direcvu.com
www.installerslink.com